2023
Karnataka Association of Canberra Committee

Ms. Roopa Rao
President
I am originally from Bangalore but have called Australia home for 20 years now. Having lived in Perth for 12 yrs, moved to Canberra in 2016 and have been part of the KAC community since then. I have been part of the KAC Committee twice before and feel privileged and humbled to serve the community as President this time. I have also been a founder member of Western Australia Kannada Sangha and served in WAKS committee for several years in various roles. I have also been part of Indian Society of Western Australia and organised many cultural and community events.  I wear many hats of being an Ayurvedic Physician, lecturer, Associate Dean, foster carer and now pursuing a career in Public Service, I am an arts devotee having practiced Bharatnatyam for many years and been part of many theatrical plays.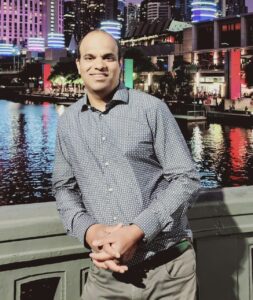 Mr Jayaprakash Reddy
Vice President
Growing up in bangalore has exposed me to various languages and cultures. I can speak fluently in kannada, telugu tamil  hindi and malayalam. Apart from that I enjoy reading, watching documentaries & movies, camping, cooking and playing snooker.
Ms. Sneha Shurpali
Secretary
I moved to Australia in 2017 and proud to call it my new home. Before moving to Canberra, I lived in Capital of Sunshine State, Brisbane. I am in love with Brisbane and identify myself as Queenslander. I was actively served in Kannada Sangha Queensland as a Public relation officer for 2 years  which drove me to be part of this beautiful committee of KAC. Before moving to Australia, I spent my 4 years in Singapore. In Karnataka I studied in Belgaum Now I am presently working as phlebotomist in Canberra . I would like to be part of this Karnataka Association of Canberra, to make new friends and work for the betterment of Kannada people into this beautiful country of Australia. I want to be as Rashtra Kavi Kuvempu said "ಎಲ್ಲಾದರು ಇರು ಎಂತಾದರು ಇರು ಎಂದೆಂದಿಗೂ ನೀ ಕನ್ನಡವಾಗಿರು".
Ms Shruthi Shailendra
Treasurer
Namaskara! I'm Shruthi, I hail from Shivamogga which is known for its lush green landscapes and cultural richness. I hold a Master's degree in Computer Applications and boast valuable experience in the IT sector. Currently, reside in Canberra, where I'm thrilled to embrace the role of a KAC committee Treasurer and contribute my best to our community.I am passionate about seeing events through and turning work in on time. I'm eager to put in the effort to organize even more successful events during our tenure.
Ms. Viji Santosh
FINACT Representative
Viji is basically from South part of India,Bengaluru. Viji moved to Australia on 2016 and relocated to Canberra in 2018. Has been active member of KAC from 2018. Currently working in ATO. Outside work, I have a small family and I love spending time with them and friends. Hobbies: Love dancing and art work.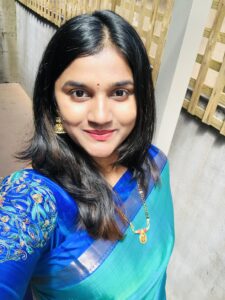 Ms. Shilpa
Cultural Coordinator
I came to Australia in 2019 from the beautiful city of sculptures Hassan, Karnataka. Canberra is my first home in Australia and has always been my happy place. I have joined the KAC family in 2023 and it gives me great pleasure to be a part of KAC committee 2023-24. Through this opportunity I would like to contribute and celebrate our KAC vision, extend our love and support to one another. I have practiced Bharatanatyam for 6 years and have performed on various occasions. I am looking forward to serving the KAC community and uphold our values and beliefs.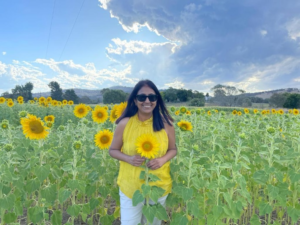 Ms. Deepika Ramesh
Public relations officer
Been a globe trotter! Now an Ozzie, lived in Wagga Wagga, Gold Coast and currently in Canberra. My only gorgeous little one keeps me on my toes. KAC events were an opportunity to introduce our culture, festivals, food and color to my little one! I will continue to do so. Been a member of the 2018-19 committee and back on again! My favorite adage.... If you want to go quickly, go alone! If you want to go far, go together...
This KAC Website is Sponsored by
Partners & Solutions Pty Ltd

www.pspty.com